Lecester Johnson, Chief Executive Officer
L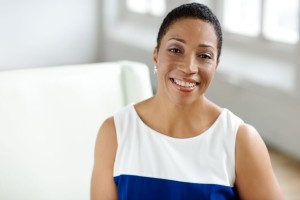 ecester Johnson is the Chief Executive Officer of Academy of Hope Adult Public Charter School. Ms. Johnson joined Academy of Hope in 2006.  Under her leadership, the organization has grown to two locations with education centers located in Ward 5 and Ward 8.  Academy of Hope has also more than doubled the number of individuals graduating with a high school credential, won adult public charter school status and has increased its revenue from $650,000 in 2006 to now over $4 million.
A long time, passionate advocate for quality adult education and workforce development services, Ms. Johnson is known for her innovation and visionary leadership. She has developed and operated several award winning education and workforce development programs for individuals who face the most significant barriers to education and economic self-sufficiency.  She is also a founding board member of the Workplace DC and The DC Adult and Family Literacy Coalition.  Ms. Johnson holds Masters and Education Specialist degrees in Transition Special Education from The George Washington University.  She is also a Certified Vocational Evaluator (CVE).
Ms. Johnson has received numerous awards and honors for her work and leadership. In 2014, she was honored with Georgetown University's John Thompson Jr. Legacy of a Dream Award.  She was also one of three recipients of the 2011 Meyer Exponent Award for visionary leadership. Other honors include the 2003 Dick Omang Best Practices award for vocational evaluation and she served as a U.S. Department of Education Institute for Rehabilitation Issues (IRI) Scholar from 2004 – 2005. She contributed to two chapters on vocational evaluation and career assessment.