Graduates
Academy of Hope impacts the lives of over 500 adult learners a year. Since 1985, we have helped over 600 adult learners obtain their high school credential and 6,000 more improve their basic reading, writing, math and computer skills. We empower our students with a quality education so that they have the tools and skills they need for the road ahead.  We foster a common sense of understanding that they must always commit to challenging their own status quo and become life-long learners.
Meet some of our Alumni
Dana, 2014 Graduate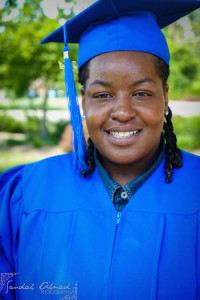 Due to her mother's substance abuse, Dana was in and out of different foster homes and schools throughout her childhood. By 14 she had stopped going to school and became pregnant.
At 16 she had her first mental breakdown and ended up on the street, and at 20 she had a second mental breakdown. Though she had several jobs, she often stole from her employers and got into serious fights.
While in police custody for one such incident, Dana decided that she wasn't "going to mess up again." She also realized that to have a better life, she had to get her GED. On finding AoH, she says: "I knew I would get my GED when I walked through the door."
However, while studying, Dana again became depressed and was diagnosed with bipolar disorder.  AoH saw her through this period, and later supported her during a custody battle for her daughter.  With support from AoH, in November 2013 Dana passed the GED test.   She says:  "I owed it to Academy of Hope to do well.  They supported me every step of the way, providing help that others did not.  I really appreciate that and I'll never forget it."
Today, Dana is a certified Peer Specialist in the DC Department of Behavioral Health.  She wants "to help others and provide hope to those who have no hope, those who have given up."  From her own experience, she knows that " there is a possibility to change."  Read Dana's story here.
Beverly, 2014 Graduate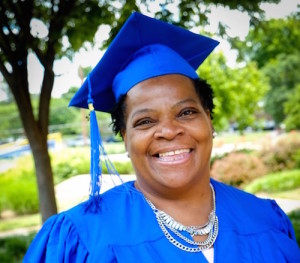 Beverly grew up in a loving household and was happy in school until she entered junior high in Southeast DC.  She was bullied, skipped a lot of school, and started getting poor grades. Then in 12th grade, things started to really go down hill.  When she realized that she needed 1.5 credits to graduate, she dropped out.
Beverly has had many jobs, often working two at a time, taking off only briefly when her two children were small.  Although she tried a few times to go back to get her GED, each time she dropped out.  But following a serious illness, she finally returned to AoH in September 2012.  She stayed focused and found that "it just came so natural".  Her children supported her by taking care of the household, so that Beverly had time to study.
While at AoH she just "kept on moving forward" and in June 2014 Beverly received her high school diploma through the National External Diploma Program.  About AoH staff, she says: "they give you hope and are willing to work with you at any level.  AoH is a place that makes you want to learn, to go to another level.  I never felt during the two years that I wanted to stop!"
On her own initiative, Beverly created a job as a Public Allies DC fellow and served at AoH from 2014-2015. As a Student Navigator, she connected students to social services, inspired them and let them know that "it gets better, easier, that there are so many opportunities." Read Beverly's story here.
Paul, 2013 Graduate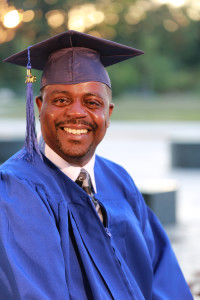 Paul grew up in a series of foster homes.  One foster mother, who beat him often, told him at age 8: "you will be dead before you are 16." His third grade teacher informed him he would never learn to read.  Kids called him names and he started getting into trouble in class.  Although things improved temporarily, at 15 he quit school and started hanging around with "the wrong people." Still, he thought: "I'm gonna make it in this world without an education".
After years on the street and getting in trouble with the law, Paul managed to kick his addictions and decided, at age 45, to go back to school.  At AoH he was able to "open up" about his "learning challenges and self doubt.  They just kept working with me."  While studying, Paul also worked as the church pastor's personal steward and started a landscaping business.  At graduation in June 2013, Paul said, "Praise the Lord, I am on my way!"
Today Paul is a licensed private detective and, with support from AoH, plans to attend UDC to become a pastor.  And in November 2014 he was elected as an ANC Commissioner and is now working to improve his community.  Paul is inspired by "people on the ground" such as his mentors at Academy of Hope, "who understand your struggles, understand that you are human, and don't give up on you.  I overcame illiteracy and doubt that I would ever be anything." Read Paul's story here.